Disaster Preparedness Best Practices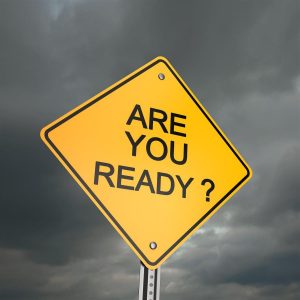 September is National Disaster Preparedness month. There's never been a better time to equip your organization for unforeseen circumstances such as natural disasters like hurricanes, fire or flood, a serious illness such as COVID-19 or the flu, power outages, or accidents. During the month, we're going to share information about creating a plan, building an emergency kit, key preparations and resources, and how to prepare kids and youth about what to do in the case of a disaster.
There are many things you can do to prepare, minimize risk, protect the staff, volunteers, children, and the youth you serve. When an incident occurs, it's often the unplanned disruption that impacts the organization the most. Research shows leaders who are most successful in lessening the disruption act in coordinated and collaborative ways. Teams who are informed, organized, and prepared have a better response and can aid and stabilize the organization much quicker. Here are four actionable best practices leaders can integrate into their disaster planning, preparation, and readiness activities.
Collaborate: The old saying holds true – two heads are better than one. That's why knowing and reaching out to your local resources is a must! Contact police, fire, emergency management agencies, other community business, and those in your industry to learn what services are available, how they can help, how you can contribute, respond, and better work together.
Coordinate: Every organization has something it can provide to the community when disaster strikes. By engaging community leaders, you can work to identify your organization's unique capabilities, skills, and resources to help during an emergency and also share what your organization's needs may be. By pooling available resources, organizations can help address emergencies quicker, which benefits everyone.
Communicate: How you plan and execute makes the difference between success and failure. Assign 2-3 people to manage communication internally and externally. A children's check-in system can help to communicate with members and families. If you're utilizing one, confirm your staff is trained on features such as the Admin Console App, Broadcast Email, Text Messaging, notifications, and emergency announcements. Having a check-in and out solution is also helpful if your facility becomes an emergency shelter.
Participate: If you find yourself in a situation where others on your leadership team can't help, make sure they also have a plan for their area or the group they oversee. Sharing leadership responsibilities helps reduce everyone's workload and increases the chances of being prepared. This means everyone can contribute to stocking food pantries, replenishing first aid kits, and making sure there's plenty of items like batteries, water, and other supplies on hand.
Disasters and emergency preparedness needs are unique to each organization. Understanding the path to excellent leadership during times of catastrophe involves connecting with the right resources and committing to action. Next, we'll share information on creating a plan for child and youth-focused organizations of all sizes when responding to a disaster, suggestions for building an emergency kit, and how to prepare youth in case disaster strikes.
Click here to schedule a free, personalized product demo and learn first-hand about the benefits of using secure children's check-in.
Click here to subscribe to the KidCheck blog or join our social community on Facebook, Twitter, Instagram, and Pinterest